Eyedo is fortunate to have many types of partners globally who share our vision, making efficiency in field operations affordable, effective and easier than ever to implement.
Share Integrations & APIs
Refer Eyedo to your Customers
Leverage Eyedo for Industry Insights
Eyedo Teams with Technology Partners
Always striving for improvement, Eyedo is eager to team with like-minded technology experts to provide new products, solutions and enhancements that address current and future challenges and efficiencies in field operations management and optimization.

If your company develops software solutions to help organizations optimize business management and operations, we invite you to share your solutions, integrations and APIs with Eyedo. Together, we can offer customers innovative approaches to achieving unprecedented field operations efficiency, service and profitability!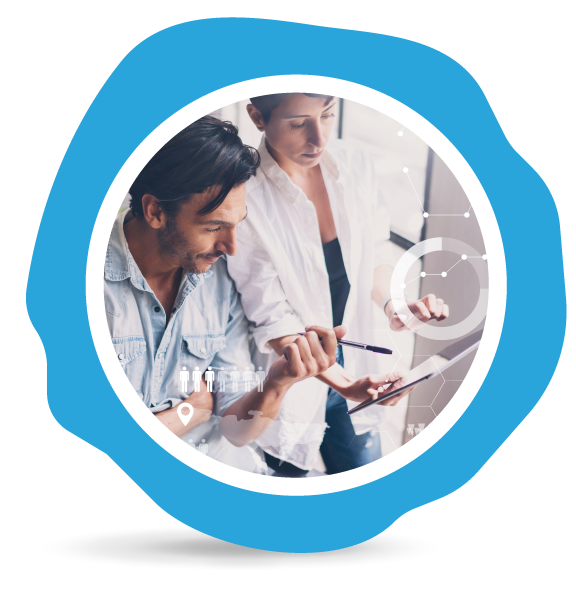 Refer a Customer for a Win-Win-Win Proposition
When you refer a Customer to Eyedo, you are creating a 3-way opportunity for success! Most importantly, you are empowering the Customer with Eyedo's powerful SaaS for field operations management – the easy-to-use solution that provides immediate benefits upon use.
Your referral is a vote of confidence we don't take lightly. We work very hard to earn your endorsement, ensuring our product and service are worthy of your reference today and in the future.
And important for you to know: when you refer a new Customer to Eyedo, as a partner, we invite you to share in our success.
Join our Global Network of Value-Added Resellers
Global Economies require partnerships that transcend borders. Eyedo is proud to work in cooperation with respected VARs specializing in integration of operations solutions in Supply Chain and Logistics, ERP, CRM, Call Centers, Customer Experience and others.
We will work with you to ensure that Eyedo works seamlessly with other solutions to provide your customers with the tools they need to compete and excel.
We are interested in speaking with resellers active in Retail, Wholesale, Health & Welfare, Public Services, Transport,  Manufacturing, Banking, Telecom, Education, and other decentralized fields.
Leverage Eyedo for Industry Insights
Industry analysts, consultants, service providers, regulatory agencies and researchers can partner with Eyedo to gain up-to-the-minute market information in specific industries – a valuable tool for obtaining real-time, actionable insights. This extra foot-on-the-ground empowers you as an industry specialist and advisor.
Eyedo's multi-level authorization for access to system elements enables you to access and share information with your clients, as needed, while maintaining a holistic view of the industry.
"The documentation of product quality and safety procedures in the food industry can be very bureaucratic, archaic and complicated, as well as hard for managers to supervise. Eyedo offers a service that can be very helpful, by sending relevant data, pointing out the exceptions and violations. This increases efficiency and helps improve product quality and safety. The potential for Eyedo to make an impact on the food industry is significant."