Smoke signals for field operation management?
Field operation management without a mobile solution is similar to communicating through smoke signals
Can you imagine a serious human still communicating through smoke signals? Or through Pigeons? What about Morse code? I believe that most of you readers are smiling about this idea. Who would use such old and inefficient methods when he can simply pick up the mobile device and dial?
Now think about field operation management. Some businesses who has field operations, still uses "smoke signal – like" methods, when they can increase efficiency, productivity, customers satisfaction and profitability using the same mobile device in order to manage 360″ of the operations.
Eyedo fielding technologies funded with one mission – to help organizations to easily leap up and make operations work better, faster, with less problems and maximize results.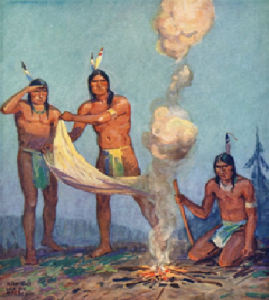 Eyedo system has a robust management site that allows every manager who has field operation such as COO's, CMO's, CTO's, IT managers, Logistics managers, Security managers, commerce managers, QA managers and many more, to use eyedo's variety of tools and recommended best practices to build himself a nerval system that automatically manages all deployed arrays, regulate and enhances all personnel and focuses the management in what's important.
eyedo'ers believe that field operation managers and their field staff should have easy to use, flexible web to mobile tools that helps everyone to work easier and focus on what's important. This is why we focus on developing the most amazing mobile tools that enhance people and make their work easy.
 Insight: no matter what the organization does, if it has field operations, using eyedo will robustly and easily improve its managed KPI's and increase efficiency